DILEGNO: Where Wood and Light Create Timeless Harmony
September 19,2023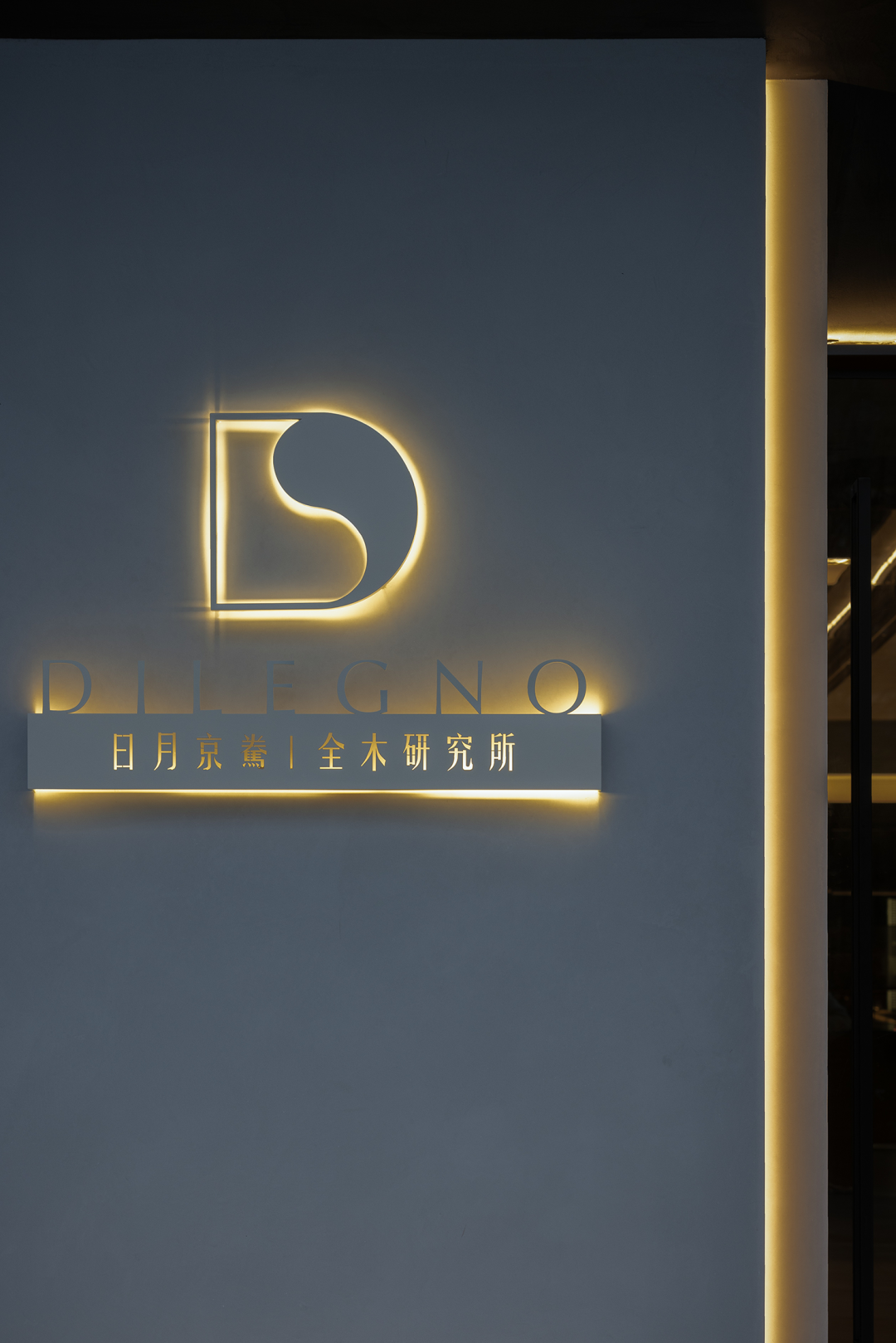 Step lightly through the door, and you'll find yourself in a world of pure wood, where the fragrance of timber wafts in through custom-made grilles. It's as if an invisible hand is gently ushering you into a slowly unfolding masterpiece.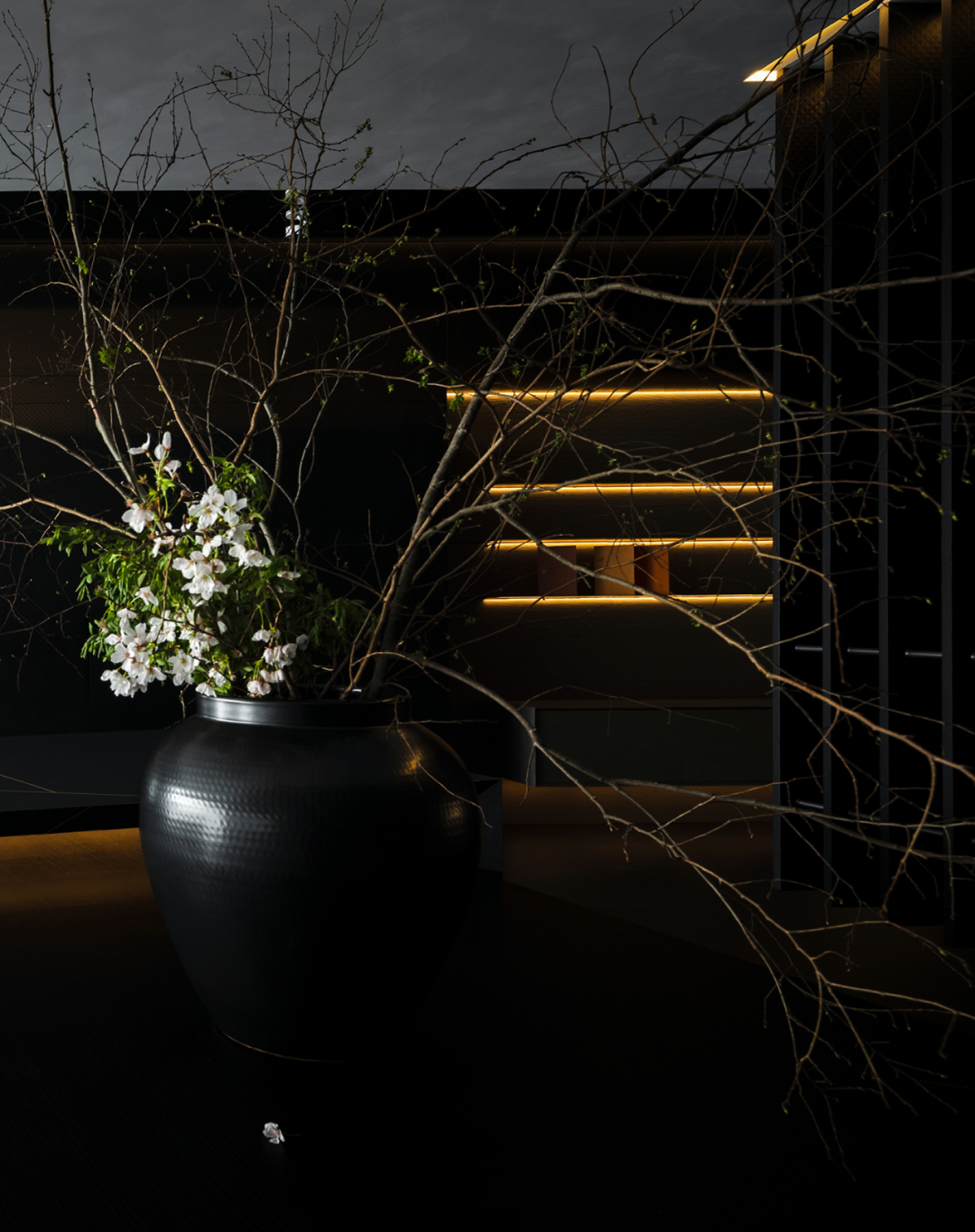 Amidst the interplay of light and shadow, the spirits within the wood seem to awaken, quietly traversing this unique space. The row of cabinets, each adorned with a spectrum of wooden panels, becomes the visual centerpiece, where the collision of nature and modernity emits a profound and ancient power, connecting the threads of time and space, evoking awe and contemplation.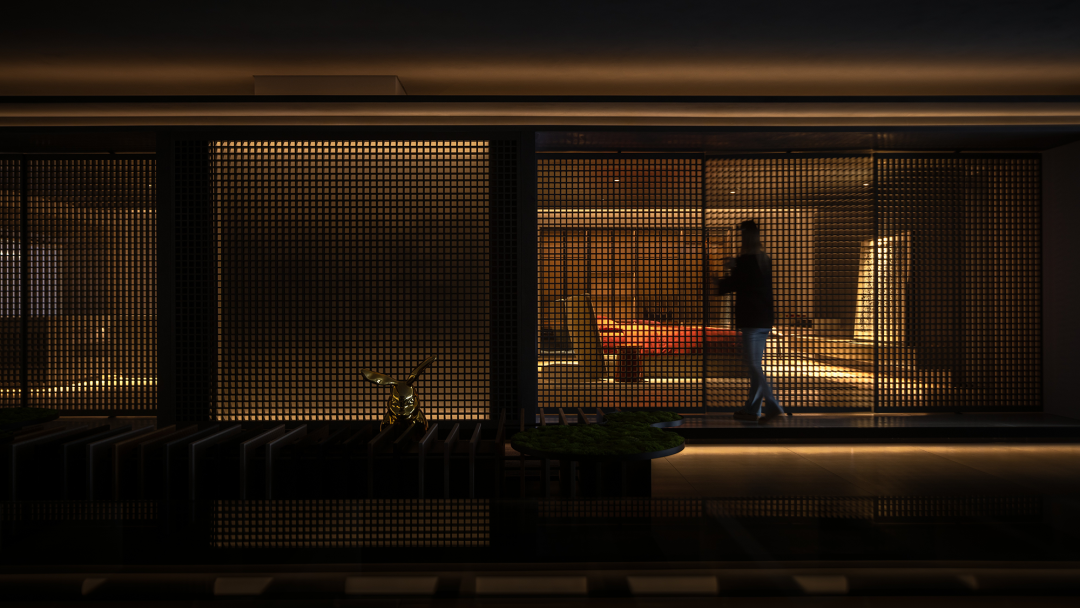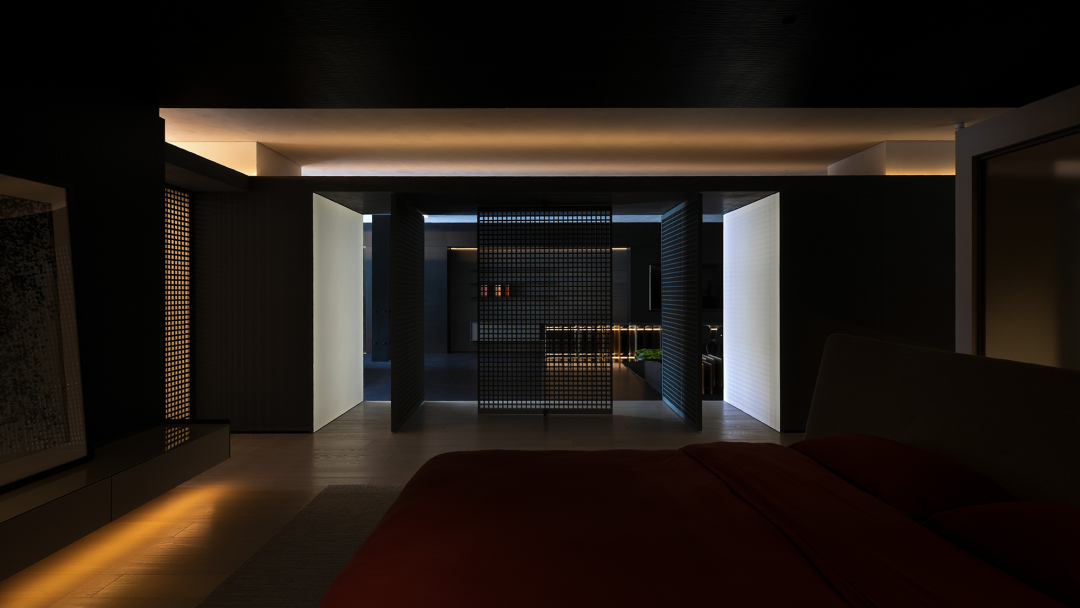 Suspended halfway, delicate partitions quietly divide the space into two distinct areas, yet the fluidity of movement seamlessly links them together. Soft lighting bathes the room like gentle sunlight, turning minimalistic living into the essence of this space.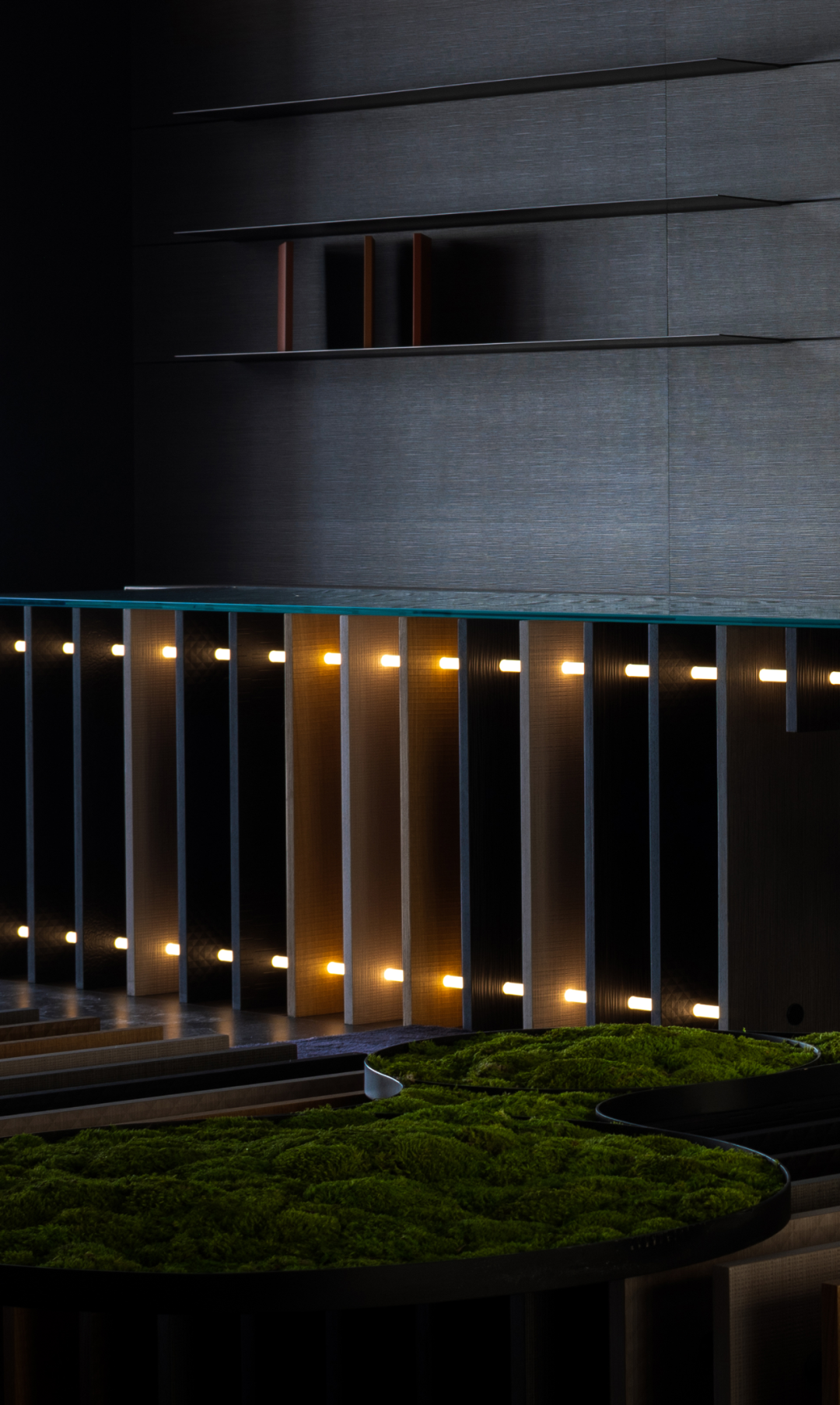 A single step offers a different experience; a mist gently rises, resembling clouds in a night sky. Overhead, wooden panels mimic a celestial roof, and tiny dots of light form a dazzling starry tapestry. The central touch of vermilion achieves perfect equilibrium; as the sun sets into the starry sea, the ebb and flow of day and night, nighttime relaxation becomes the focus of this space.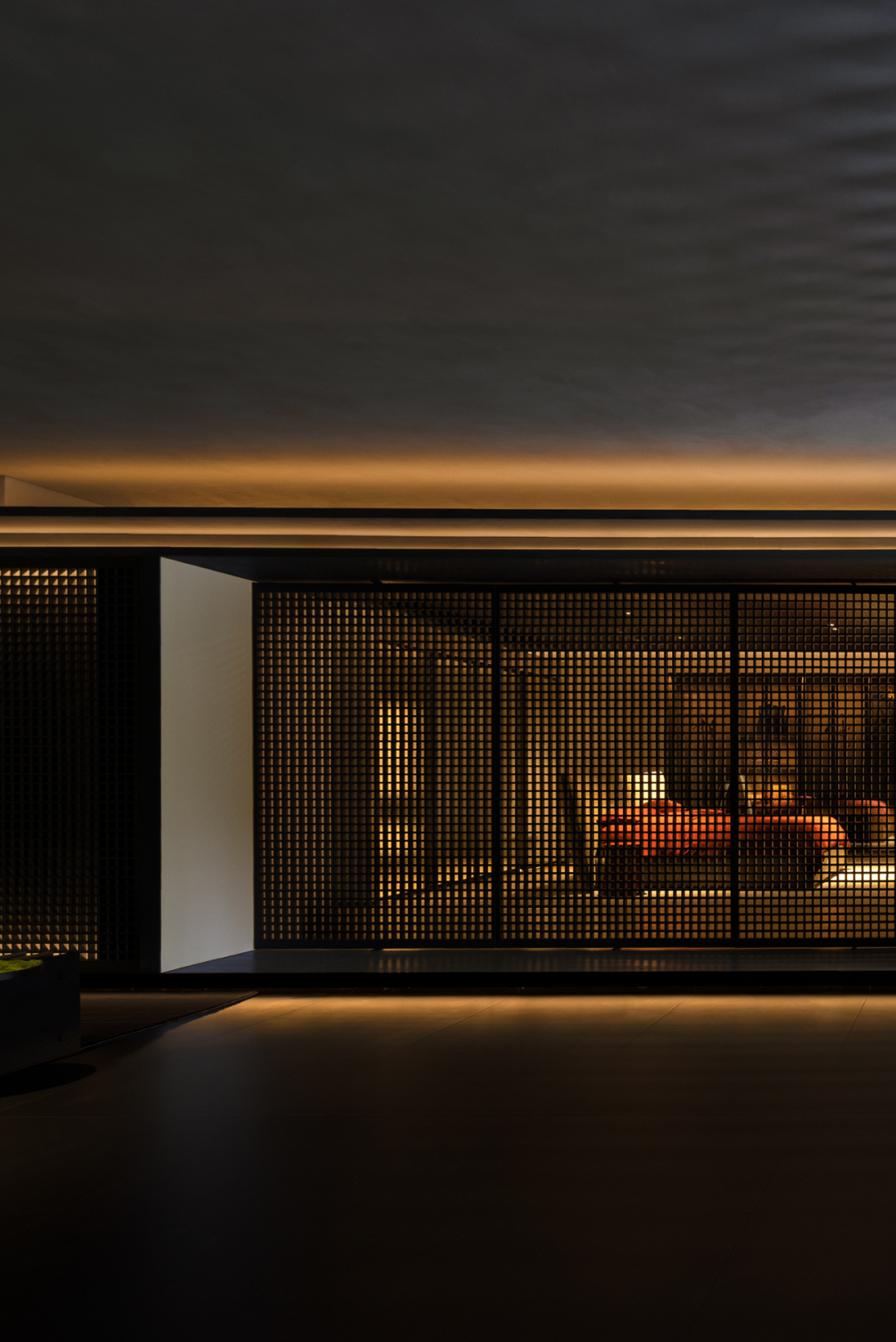 Looking from outside, the transparent mirrored ceiling reflects the surroundings, extending infinitely within the limited space. The soft, penetrating light appears as the nobility of the new century, exuding sophistication and warmth through its dark hues and warm tones.


As you stand still, you'll notice the light casting its presence upon the wine cabinet, glass, and wood patterns. The wooden floor extends quietly beneath your feet, blending warmth and comfort with each step, drawing you in. Experience the tranquility and warmth, seek purity and authenticity, as you immerse yourself in this space.


Wood, one of the Five Elements, symbolizes life, nurture, and stability. It silently tells the story of time's sediment and the accumulation of wisdom through its continuous rings and intricate grain. It carries the essence of life, just like a slumbering forest breathing.


Lost in thought, you step back out, gazing at the door. Inspired by ancient architecture with its upturned eaves and soaring angles, it elevates the entire space, unfolding majestically. As you depart, you can't help but feel there's more to explore.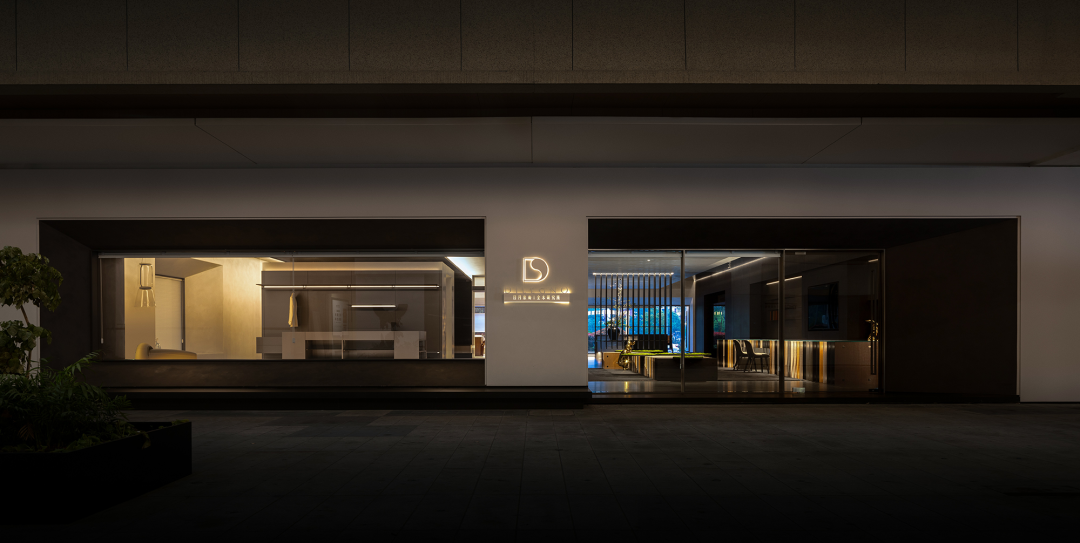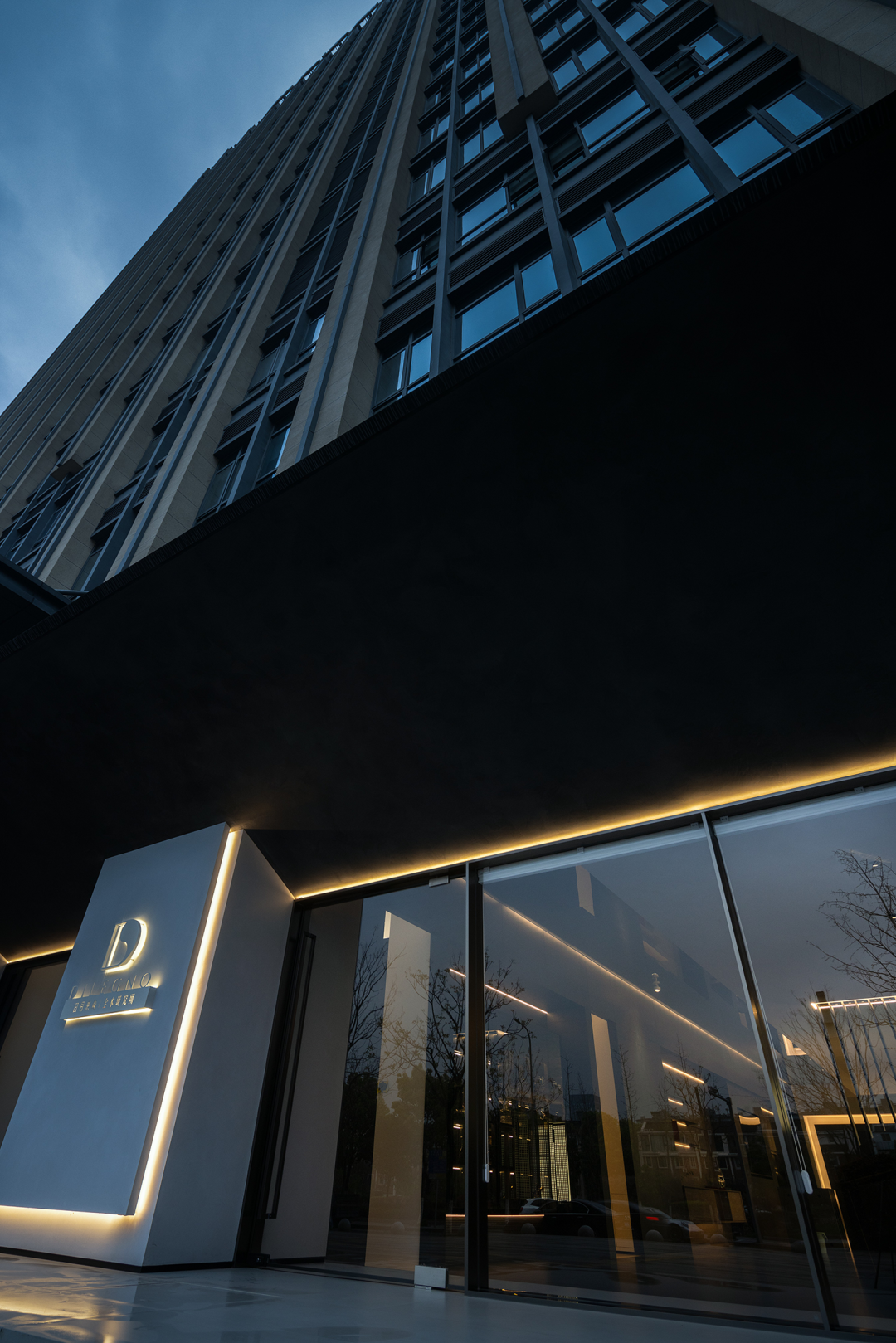 Project Name: DILEGNO
Location: Ningbo, Zhejiang, China
Area: 400m²
Lighting Brand: ALPHALUCE
Main Brands: Whole Wood_D&E, Interior Construction_DZ Construction, Wood Flooring_TEKA, Lighting_ALPHALUCE, Art Paint_VALPAINT, Stone Panels_Infinity, Soft Furnishings_KESTIN, Appliances_Hi-Seasons