BeJing | Lize SOHO China Broadcast Network & ALPHALUCE
November 04,2022
China Broadcast Network was established in 2022 and settled in Beijing Lize SOHO. China Broadcast Network and Television is affiliated to the State Administration of Radio, Film and Television, a unit directly under the State Council. It is also the only state-level smart radio and television network operator, comprehensive cultural information service provider, new infrastructure network facility operator and basic telecommunication service operator in China.
The establishment of China Broadcast Network is an important milestone for the national cable TV network that has been operating and developing for decades. China Broadcast Network has quickly formed an industrial chain with the great opportunity of 5G development in recent years. The 5G market landscape has a major impact.
As an innovator, creator and industry leader of high-end commercial lighting, ALPHALUCE is honored to be the lighting service provider of China Broadcast Network, providing the perfect lighting solution for this project. Excavate the lighting needs of the project, match the lighting effects, integrate the interior design scheme, and widely apply the industry-leading LED lighting technology of ALPHALUCE to this project, perfectly empowering the indoor space lighting system of China Broadcast Network.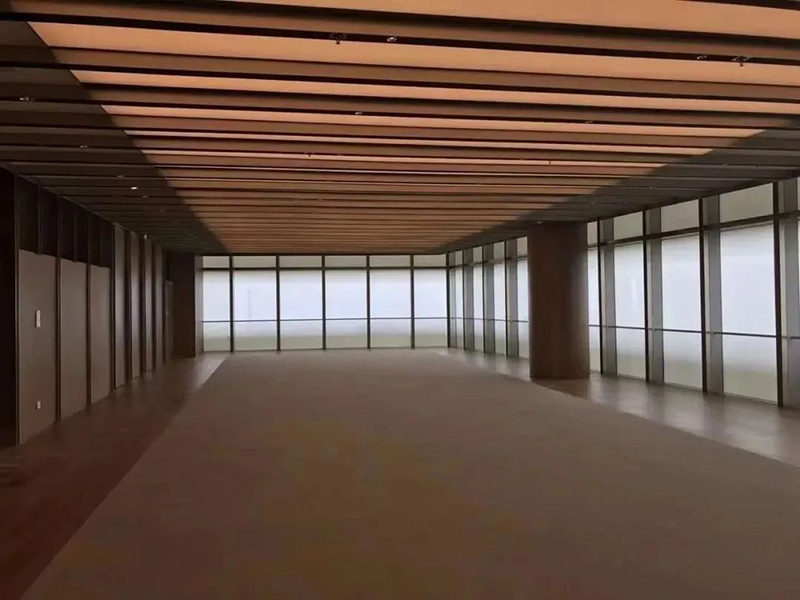 Lize SOHO is located in Lize Financial Business District, Fengtai District, Beijing. It was designed by architect Zaha Hadid. The steel structure uses 18,300 tons, which is equivalent to 2.5 Eiffel Towers. The total construction area is 170,000 square meters. In the future, Lize SOHO will be built into a Beijing super high-rise international 5A-level office building with 4 floors underground and 45 floors above ground. The project is located on the 51st and 52nd floors. On November 19, 2019, the Lize SOHO project was officially put into use, becoming a new landmark in Beijing and rated as one of the top ten most beautiful buildings in the world. It has attracted more than 300 multinational companies and units such as China Broadcast Network and Huawei to settle in.
The LED lighting products of this project all use ALPHALUCE ROLL series of deep hidden anti-glare lights. Alongside the different shapes, ROLL series offers indoor and outdoor luminaires, a perfect solution when recessing is not an option.